Now that Set My Bones has been given its due debut, You'll Never Work In This Town Again is putting on its best frock and doing some stretches in preparation for the same fate.
Mere Noise Records is launching the Vegas Kings' new longplayer this Saturday at Brisbane's Hi Fi Bar. Gentle Ben & His Sensitive Side plus Slug Guts will be there too, keeping things a little bit sexy while the VK gentlemen are drinking their warm-up beers.
Come along and have a cigarette in the street.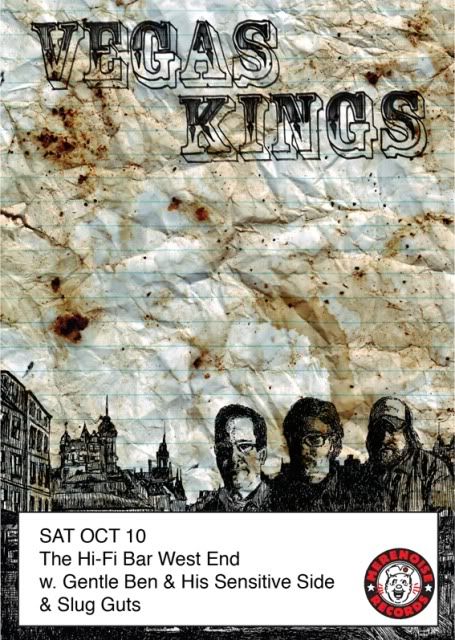 You can even get tickets here. It's so easy.